Lumia Island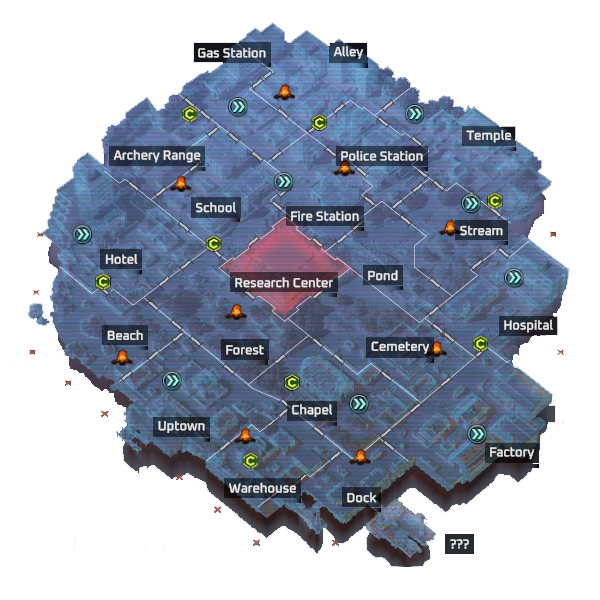 Lumia Island is the setting of Eternal Return. It is where the tests are run and all of the fighting takes place.
At the start of each test, 18 Survivors are dropped onto Lumia Island, left to fight for survival against wild animals, and other survivors.
There are 16 total areas on the map, 15 of which are accessible to the player.
Main article: Animals
There are various kinds of animals in different regions of the map.
The animals will always spawn in the same place.
The Hyperloop allows players to teleport to any other zone on the map by using one of seven different Hyperloop Terminals.